VBS 2022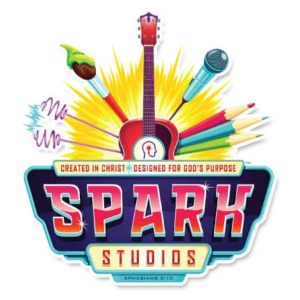 Please join us for VBS 2022 at Rocky Hock Baptist Church! This year's theme is Spark Studio. Spark imagination and kick creativity into high gear at Spark Studios. In summer 2022, kids will learn that God's creativity didn't stop in G
enesis. The Master Artist is working to redeem, reclaim, and transform us–His creation–to the design He planned for us. Kids wi
ll see the beautiful truth that they are God's workmanship as they learn to use their talents to bring glory to Him.
DATES:
July 11 – 15, 2022
Monday – Friday – 5:30 PM – 8:30 PM
Children and volunteers register NOW as class sizes are limited! Click here.
Basketball 2022/2023
Our church basketball league seeks to give kids, youth and parents an opportunity to play basketball in a church environment that honors God. We believe God wants us to honor Him in all that we do, including basketball! The most important aspect of this league is for our players and families to enjoy and promote good Christian fellowship.
We have teams for grades K-2 co-ed, 3-5 co-ed, middle school boys, middle & high school girls and high school boys. See below for rules and practice & game schedules.
2022/2023 Season coming soon!