RUSTY WOMACK
Senior Pastor | 252-221-4133
Pastor Rusty has been preaching the Gospel for 26 years. In this time he has pastored churches in Florida, Georgia and North Carolina. He is known for his uncompromising commitment to the Word of God. He holds a BA in Theology with minors in Preaching and Evangelism from The Baptist College of Florida. He also holds a Masters of Divinity with Biblical Languages from Southeastern Baptist Theological Seminary. And he is currently working on his Doctor of Ministry. He is a contributing author of, One Year Devotional Prayer Book; Grace Hope and Love; Walk Through the Word; Walk Through the Word Journal by Thomas Nelson Publishing Nashville TN. Nationally, he has been awarded the C.H. Spurgeon Award by the Billy Graham School of Southern Seminary Louisville Kentucky for baptisms and church growth. On the State level his churches have been recognized as being in the top 100 churches for annual baptisms. His wife, Alisa of 25 years, have four children, Brooke, Zach, Mike and Ella.

JUSTIN SMITH
Minister of Music and Education | 252-221-4133
I am Justin Smith, Minister of Music and Education at Rocky Hock Baptist Church since August, 2019. I am a native of Rocky Hock and have been blessed to grow up in Rocky Hock Baptist Church. I accepted Christ as my Lord and Savior at the age of 11 and have been pursuing His calling on my life ever since. I graduated from Campbell University with a Bachelor of Arts in Drama and Christian Ministries and minors in Music and Religion. My wife Asheton and I have been married since 2013 and both love serving in ministry together. We both share the love of music and enjoy singing together every chance we get. I have been blessed to serve in various ministry roles at different churches as well as work in our local public-school system teaching music. It is a great honor to serve, not only in the area to which I was raised, but to serve at the church who helped shape me into the Christian I am today!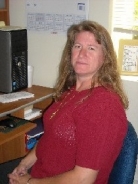 LINDA BUNCH
Administrative Assistant | 252-221-4133
I am Linda B. Bunch, the Administrative Assistant at Rocky Hock Baptist Church. My duties began here in November 2007 and have expanded over the course of these few years to encompass much more than a "secretarial" position. I truly enjoy my work and feel that God has placed me where He wants me to be. Perquimans County is where I grew up, but Rocky Hock has been my home for over 20 years. My husband, Stanley, and I have one son, Joseph, who attends East Carolina University and plays trumpet for the Marching Pirates. As a family, we love camping, boating, fishing, and gardening. It's a pleasure for me to be able to work in the community where I live, and I look forward to many years of serving our Lord together!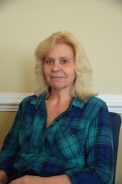 DORIS TYNCH
Custodian | 252-221-4133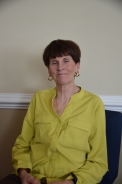 DEBORAH LONG
Custodian | 252-221-4133