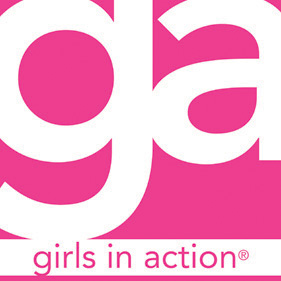 Girls in Action is for girls grades 1st through 5th. We meet weekly on Wednesday evenings at 7pm.
GA Motto: "Go Forward!"
GA Pledge: "As a GA, I will do my best to live a missions lifestyle that honors God by learning about missions, praying for missions, giving to missions, doing missions, and participating in the work of the church."
GA Scripture Verse: "Give thanks to the Lord. Worship him. Tell the nations what he has done. Announce how honored he is" (Isaiah 12:4 NIV).
GA Lifestyle Verse: "The Lord has shown you what is good. He has told you what he requires of you. You must treat people fairly. You must love others faithfully. And you must be very careful to live the way your God wants you to" (Micah 6:8 NIV)